Many of us aspire to keep our lives perfectly organized, but quickly find that this is easier said than done. While organization can be tough to achieve, it's true that certain tools can make daily tasks a lot more manageable. Chief among those tools is a planner.
We wanted to learn more about planning, so we got in touch with Allie Ryaz -- a passionate planner and journal enthusiast. Allie has become well-known online for her impressive collection of planners, and for the detailed spreads and lists that she regularly shares on Instagram. We discussed her planner collection, tips for organization, and a lot more.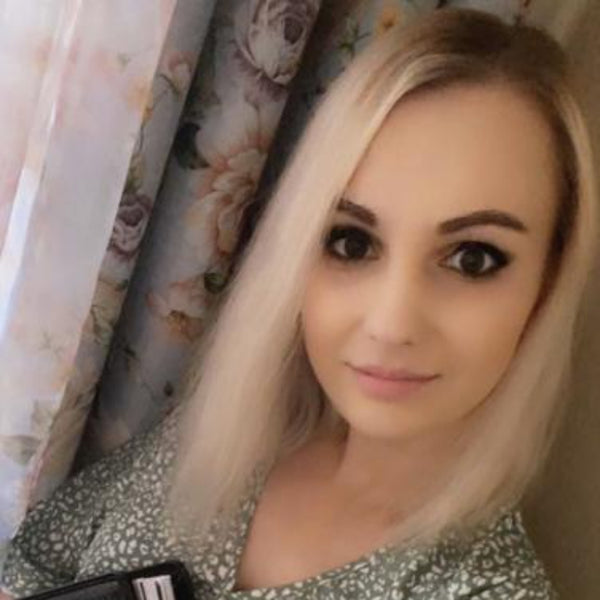 Here's our discussion with Allie: 
To start, we must say that you have a beautiful Instagram account! Your posts are all incredibly aesthetically pleasing, and you're clearly very passionate about planning. Can you tell us about how you discovered your enthusiasm for planning?
Thank you! I must say that I always loved paper planning of some sorts. From a very young age, I loved to fill notebooks and journals with memories. I discovered my interest in planning when I was in high school. I remember that our school provided spiral, very colorful planners for each student. As a person who loves stationery of any kind, I was so excited to get one just because it looked so nice and appealing to me.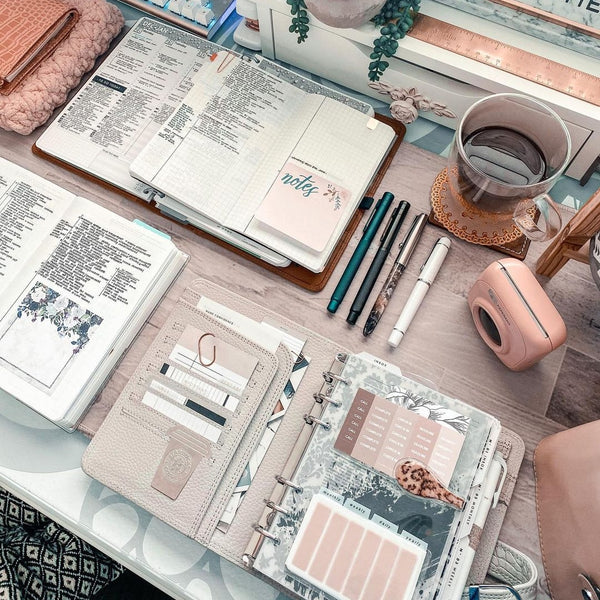 Browsing through the planner, I found helpful tips and tricks on how to plan out my day so that I can succeed in school and have some free time to myself. From that moment I was hooked. I used it every day, jotting down my assignments, tasks and important events. It really helped me manage my time and be on top of my classes as well as having available time to spend with my family and friends.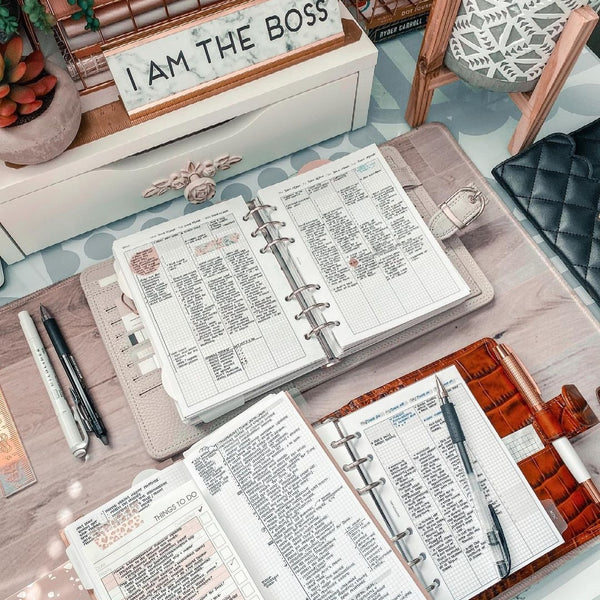 A quick scroll through your feed shows that you often list your daily activities in some detail. I'd love to learn more about this planning method -- how do you plan your days and weeks?
We need to remember that each person is different and what works for me might not work for others. Same with planning methods! I've always been a visual person. Having to mingle my family, work and personal stuff is not an easy task for me. That's why I prefer to list my tasks as detailed as possible, so I won't forget what I wrote about.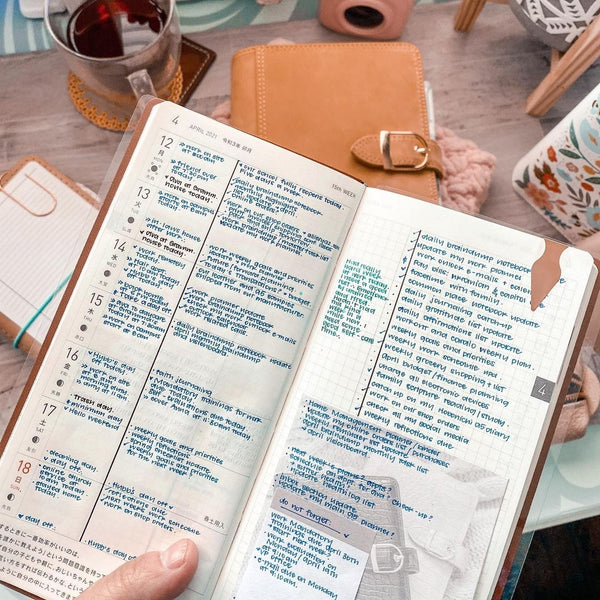 When it comes to planning, I'd like to take my time. Writing things down is like therapy for me. Most important tool in my planning is a brain dump notebook. I use this notebook first thing in the morning, before my work starts, to write down everything that I want to accomplish during the day. It includes family, personal and work stuff.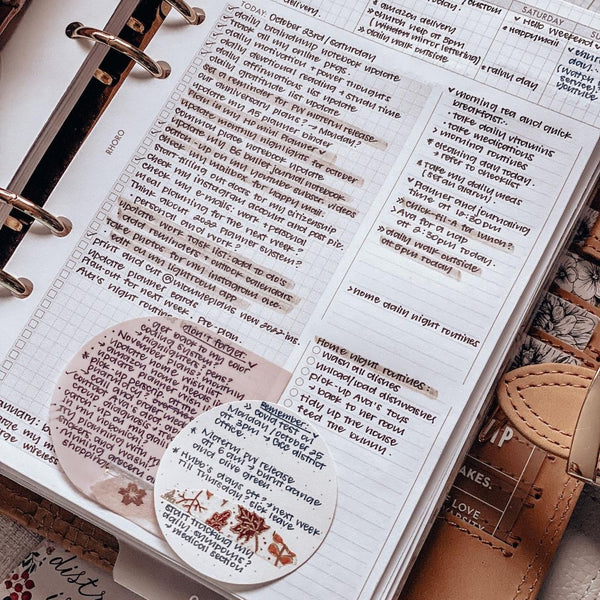 Basically everything in one spot. The list might be long but I don't pressure myself to get all my tasks done. I mark important tasks for the day and the rest can be moved to the next day. I use the bullet journal key concept in my brain dump notebook. I have my own bullet journal key which helps me mark and arrange my tasks. When I'm at work, I transfer my work related stuff from a brain dump book to my work planner. Might be a little repetitive but I really don't mind rewriting those tasks. It helps me to remember to finish them on time.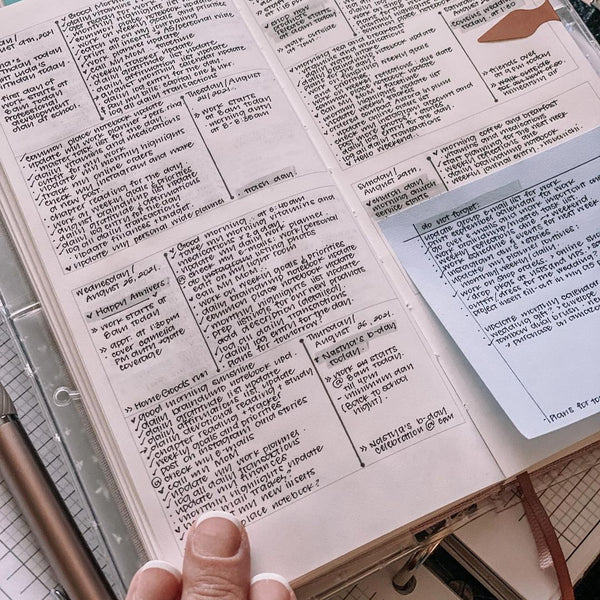 I go back to my brain dump notebook before bedtime. I transfer/move unfinished tasks to the next day. I might have other personal planners but they are just my companions, meaning I can use them if I want to and if I have some free time.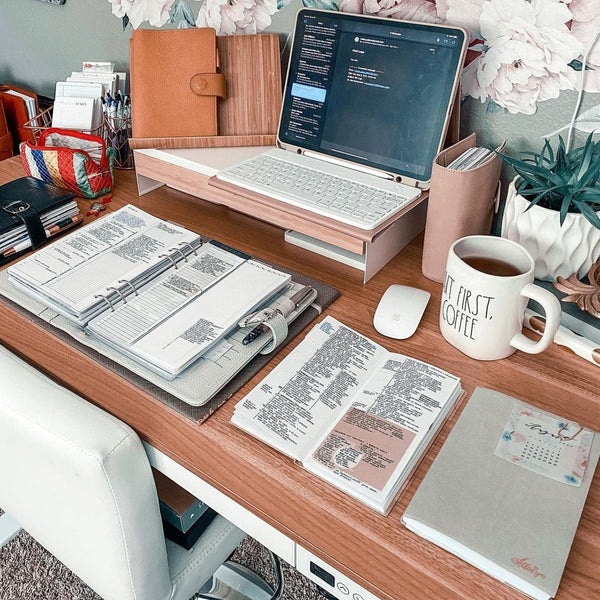 How has your passion for planning impacted and improved your daily life? 
It helps me to be more productive and to manage my family/work/personal time more efficiently. I feel like I'm more on track when I plan my day out.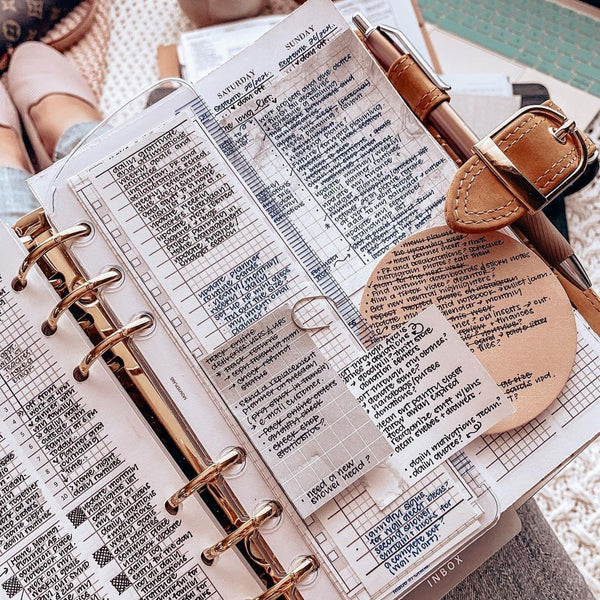 We're very impressed by your stunning planner collection! When did you start collecting planners? Do you collect stationery as well?
I've been collecting planners since I discovered the planner community back in 2012. That's when I discovered ring leather agendas. I was so amazed and intrigued by it. I remember getting my first ever agenda. I went to our local office depot store and bought a franklin covey binder. That was my trigger point. I discover new brands and their products. And that's how my collection grew from that time till this day.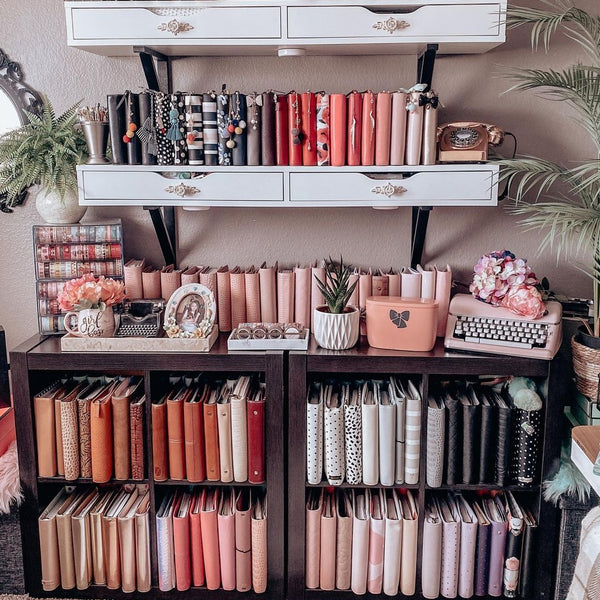 You've alluded to some negative comments that you've received because of your collection. It must have been frustrating to receive negative feedback on posts featuring your planner collection, especially since your Instagram page is dedicated to planners and journals. How did those comments affect what you share online?
I had quite a few negative comments and DMs on Instagram. At one point, I no longer wanted to share my collection for the fear of being judged by people. But I realized one thing over time. Actually, this is something my husband said to me and it stuck with me to this day: "Forget about what everyone else thinks and says. If it makes you happy, go for it." From that point I decided I will no longer be ashamed of something that makes me happy and brings inner peace within me. Besides, I get a lot more positive comments from people which I'm so thankful for. ☺︎ There's a lot more kind people who like and appreciate what I am sharing.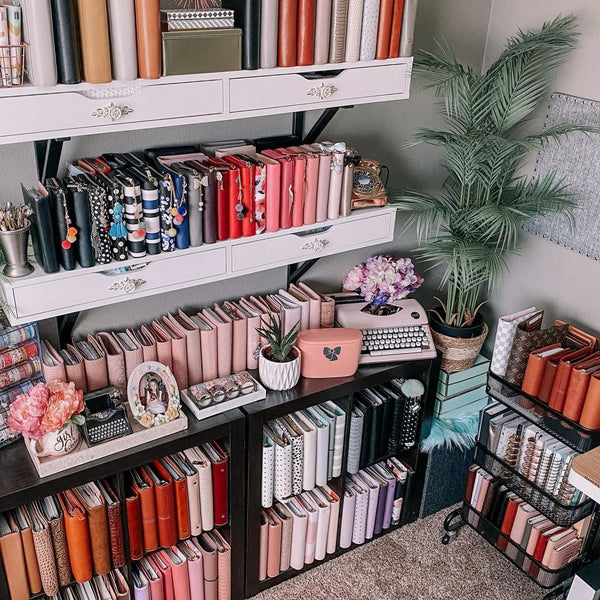 Beyond planning, your Instagram bio mentions that you enjoy journaling too. Can you tell us how you distinguish between the two?
Journaling takes up a significant part of my life. I've been journaling since I turned fourteen. I don't share much of my journals because they contain some private life information that I don't feel comfortable putting on my feed. I have separate notebooks for my journals. Journaling and planning are two different things for me. I use journals for keeping my daily thoughts or jotting down inspirations. A planner, on the other hand, is used to keep track of my day-to-day tasks and schedule.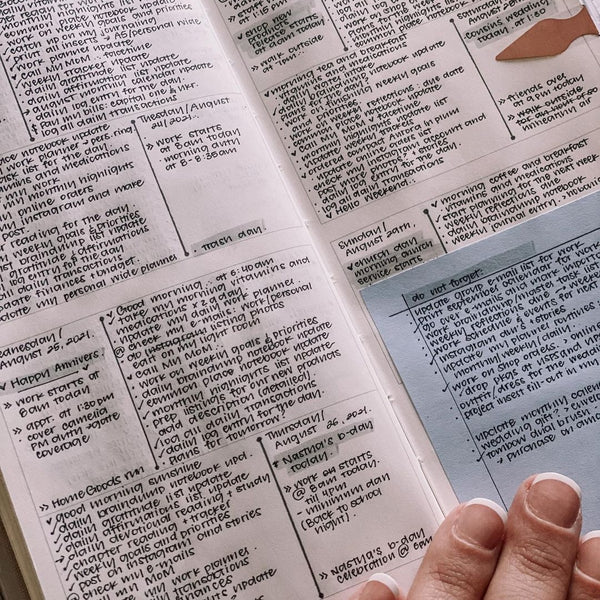 Many of your followers may be very inspired by your Instagram page, but not entirely sure where to get started in creating a more organized life for themselves. Do you have any tips for becoming more organized?
My first suggestion would be to find your planner system that will help you achieve your goals, help to manage your tasks and simply bring you enjoyment when using it. There are so many options to choose from (it could be overwhelming at first). Starting from bound books to rings to disc bound to spiral. I found myself happy with both bound and ring planners. Use planner as your tool and not as something you're forced to fill out every day. Enjoy the planning process. Research styles, planner layouts that you like. Try them and see if this is something that works for your daily life. Don't be afraid of experimenting. Find what works best for you.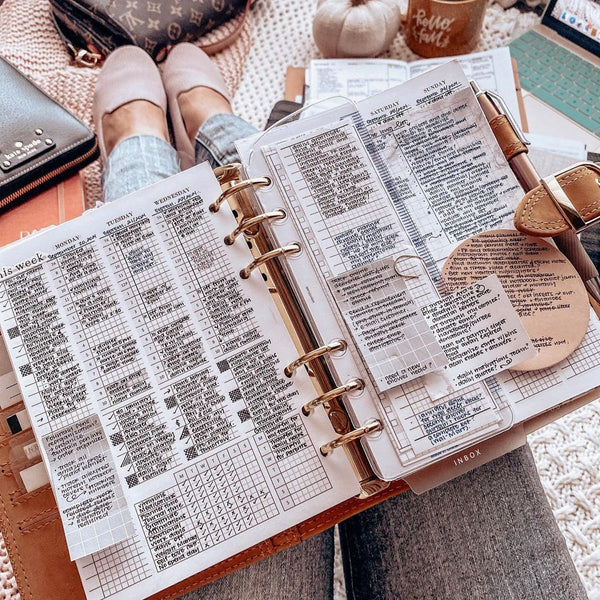 Lastly, we love to ask this question: what is your favorite stationery item? 
That's a tough question. ☺︎ I honestly have so many and they're great in my opinion. Well, for starters, I love sticky notes. I used them when I ran out of writing space in my planner. I don't think they can ruin the look at all. I also love using washi as an element of décor. Not too much though. I don't like to heavily decorate my spreads. Pens are one of the important stationeries that I use. My handwriting depends on if I have the right pen or not. I definitely prefer gel pens over ball-point pens. They make my handwriting look neat and nice.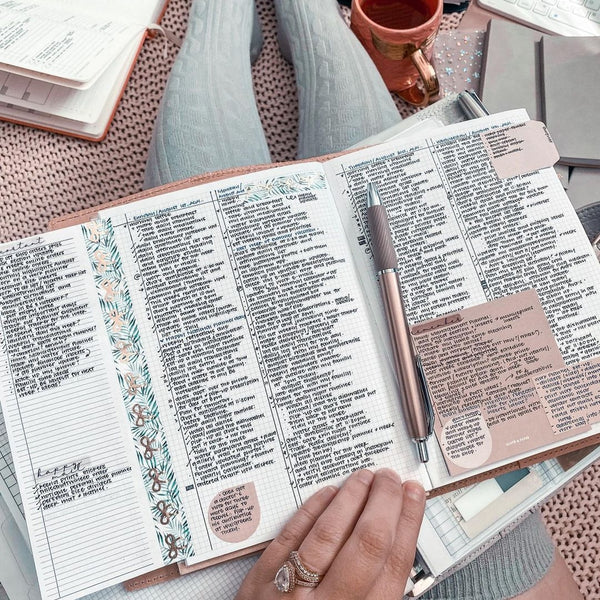 Thanks to Allie for sharing her story with us. Be sure to follow her at @filoplanner on Instagram.