Hey, everyone! I'm Dylan. If you're familiar with the online journaling community, you may have come across the community feature page I started on Instagram in 2016, under the username @bullet.journals.
At the time, I was a high schooler who found the concept of bullet journaling to be a novel and fascinating idea. Now, I'm a law student and our community has grown to more than three-quarters of a million people. 
Thanks to Instagram, I've had the opportunity to work with The Washi Tape Shop on a number of exciting projects, but I'll admit that writing this article is a new experience for me. I've shared some insights into my life on Instagram before, but I've never written an entire article about how the online journaling community and social media have made a difference in my life.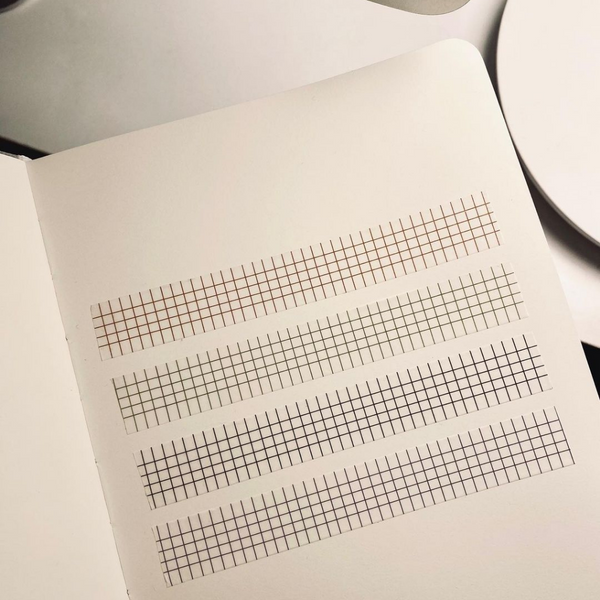 So, when The Washi Tape Shop asked me to write this blog post, I thought it would be a good idea to share a bit of my experience and some tips for anyone who wants to get the best out of the online journaling community. 
Let's start at the beginning. As I mentioned, I was a high schooler in 2016. Growing up, I had always been interested in journals, planners, and all the fun items you can find in a good stationery store.
Of course, growing up in the age of social media, Instagram was an obvious source of stationery inspiration online. I started following "studygram" and "bujo" accounts online, and adopted some journaling methods to fit my school routine.
I've never kept a perfect journal — there is no such thing — but I've definitely seen how beneficial it can be to use a journal as tool for organisation and as a creative outlet. Even simple doodles and spreads can become a great creative outlet. 
Inspired by all of the lovely journaling posts I had seen online, I started using a journal to stay organized in high school. And then one day, I decided to start @bullet.journals — a community page that I wanted to use to share inspiring content.
It all started on a whim — I had no experience of running a large Instagram account; I just wanted to share the work of creators who inspired me. I knew that it would be important to get permission from creators before sharing their work, so I got started by sending direct messages to ask some creators if I could feature their posts with credit.
Most of the people I contacted responded, and as far as I remember, pretty much everyone agreed! By April 2017, the page had 5,000 followers, and people started using a hashtag I had created, #bulletjournalss, for a chance to be featured on my page. 
By the time we had reached 5,000 followers, I was already thrilled to have a great community that shared a passion for creativity and productivity. Since that time, our community has grown beyond the confines of my wildest dreams. @bullet.journals has grown to surpass 750,000 followers, which remains quite unbelievable to me!
This Instagram page become a constant feature of my life over the past few years, but I've tried to not become too preoccupied by it. Since the time that I started the page, I've completed high school, started a nonprofit, and enrolled in a law degree. These are just some of the big moments of what have been a busy few years! And in between all that, I've shared about 1,200 Instagram features.
Throughout the course of running this Instagram page, opportunities have presented themselves too. It's been great to share the work of talented creators, and to learn more about them along the way.
I've had conversations with people from around the world, opportunities to partner with brands to host giveaways, and I've starting building a community on Facebook too, through a group that I started with The Washi Tape Shop, that now is made up of more than 5,500 journal and stationery enthusiasts.
Over time, I've become more eager to share my own content as a law student, so I started doing that over on @dylanstudieslaw. 
I often get asked about my tips for starting an Instagram page, so I thought that it would be good to share how I've gotten the most out of the online journaling community. 
At first, I didn't have any experience in managing large social media pages or building them, but I've learned a lot along the way. I believe that a few important steps helped the page to succeed — first and foremost, asking creators for their permission to feature their work, and crediting them when they inspire a new idea.
I've always wanted our community to highlight and uplift creators and their work. The idea for @bullet.journals has long been that it must be a gallery of content that can inspire you to become more creative and productive, and a big part of that is sharing other Instagram pages that you can visit for more inspiration. 
An important element in managing these different tasks over the past few years has been to maintain balance between social media and everything else. I know — it's difficult! So another important tip for anyone who wants to get the most out of the online journaling community is to take advantage of the best elements of social media, and to actively stop yourself from overusing any social platform.
Of course, the whole purpose of our community is to inspire productivity and creativity, not just to share pictures that look good (although that is a bonus). If you're starting a journaling page online, make sure that it doesn't interfere with your other activities offline.
While social media can be a fun distraction, it's important that it doesn't distract you from being productive and creative in your daily life. This is especially true for those of us who are students. 
 
Finally, this tip applies to life in general, but is also true in the context of the online world of journals and stationery: don't compare yourself to other people!
I think that it's important for your journal to work for you — it doesn't have to be picture-perfect, it doesn't have to be bought from a particular shop, and you definitely don't need any expensive stationery to make your journal a tool for practical organisation and creative expression. 

 
I've truly had the best experience in the online journaling community, so I hope that these general tips will help you to have a good experience there too. At the end of the day, our journals are meant to work for us.
By running a community page I've learned that while it's fun to browse the perfectly aesthetic images we all see online, it's important to make sure that we're remaining productive and creative in real life, too. 
Thanks to Dylan for sharing his story. Be sure to follow @bullet.journals and @dylanstudieslaw on Instagram.